Creative and design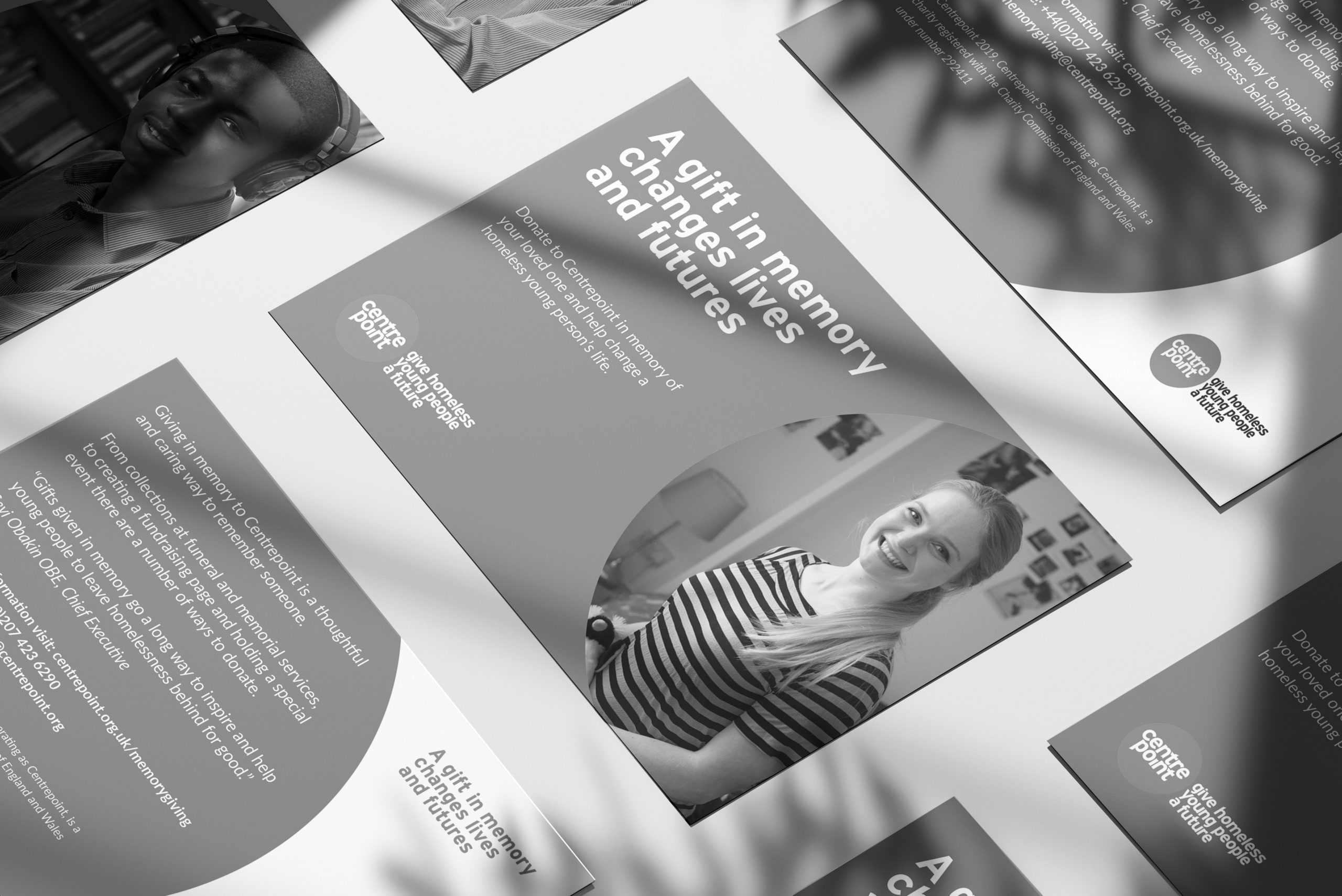 Creative and design support
Branding, creative and design support is an important part of the service we offer. We are trusted by clients including national and local charities, private businesses, and social movements for our design counsel and advice. We can work with you right from concept stage to through to implementation. But if all you need is a powerpoint presentation, a simple poster or invite, or a pull-up banner – we can help there too!
Design support for charities
We are proud of our creative and design work on fundraising campaigns large and small. We are proud of our creative and design work on fundraising campaigns, large and small. Recent design projects for charities have included working with Centrepoint on a new fundraising proposition in memorial donations, and a creative approach for a campaign raising money for a new flagship building in Manchester's Northern Quarter.
We have also worked on a number of charity's annual reports. We can provide support for as much of the process as you need, depending on your in-house resources. We are expert copywriters and can tell your charity's story in a creative and impactful way.
Branding help and guidance
We know how important it is to get branding right. Your brand should tell the story of who you are now, not who you used to be. Our experienced designer will listen to your needs and provide concepts and advice that meet your needs and budget. 
High-Rise took the time to get under the skin of our organisation, creating some exceptional and impactful collateral. They have been a pleasure and ease to work with at every turn.
Ben Bowden
Centrepoint